About Us
Stacey Hylen, The Business Optimizer Coach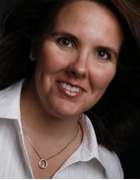 Stacey Hylen coaches, consults and trains high achieving entrepreneurs who run B2B companies to increase their sales and profits.
Delivering powerful sales and marketing strategies to six, seven and eight-figure-earning entrepreneurs, Stacey brings business owners better systems, bigger profits and more time to do the things they love with the people they love.
She's the proud founder of Business Optimization Week, an annual online event featuring leading business growth experts and well-known speakers. She herself is a sought-after International speaker who was chosen by Robert G. Allen and Mark Victor Hansen for the promotional tour for their New York Times best-selling book, One Minute Millionaire.
Stacey is a contributing author to Living an Extraordinary Life and has authored an upcoming book titled, The Power of Leverage: Get More Out of Less in the New Economy. She's the creator of  three popular self-study programs, Selling with Confidence- Getting a Yes Without Being Pushy,  Become a Magnet: Attracting Your Perfect Clients and Low Hanging Fruit Strategies to Rapidly Increase Sales.
Stacey's trained at the World's premier coach training school, Coach University. She has continued  to learn from high level  mentors such as Dan Kennedy, Jay Abraham, Stephen Pierce, Kendall Summerhawk and Yanik Silver over the past decade. She also works closely with Chet Holmes and Tony Robbins as a senior level coach with Business Breakthroughs International.
Stacey knew she'd never answer to a boss at the age of seven, after reading How to Win Friends and Influence People which inspired her to start topping up her meager allowance income. She started selling stationery she'd purchased wholesale to her neighbors, at retail prices. By fifth grade she'd read Tom Hopkins' How to Master the Art of Selling and started selling products B2B.
Like many born entrepreneurs, Stacey dropped out of University to follow her heart and has lived her life in pursuit of her dreams. It's a decision this lifelong learner has never regretted.   She excelled as a top sales performer in the insurance and beauty industries after leaving school.  Her consultative sales approach  helped  her customers grow their businesses up to 200% in one year which is what led her to shift her focus to coaching and  mastering marketing, copywriting, direct response marketing and other critical components to building a business.
With her entire life to date devoted to learning about sales and marketing strategies, Stacey has more than achieved 'expert' status in many areas. Her clients benefit (often by doubling and tripling their sales) from her high energy, passion and unique ability to optimize a business, earning her the title of Business Optimizer Coach.
Stacey follows her own advice and her own thriving business allows her to take eight weeks of vacation each year and Fridays off all summer to spend with her family. Stacey is passionate about honing her skills, helping entrepreneurs and generating fresh new ideas so "work" doesn't really feel like "work" to her.  When she's not in her office, Stacey enjoys spending time with her husband and kids boating, swimming, skiing, biking, hiking and anything else that will get giggles from her daughters – the best sound in the world.
Valerie Hylen,  Hidden Profits Master Coach and Trainer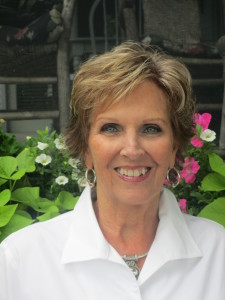 Valerie has launched and sold multiple successful businesses before realizing her real passion is helping other coaches and consultants become more successful. She believes it is her hands on experience as both a successful business owner and coach, combined with her expertise in delivering increased profit,marketing and sales strategies that proves successful in helping her clients.
As a successful entrepreneur, Valerie has built several businesses from the ground up! She has also enjoyed working on television co- hosting segments and working in front of the cameras.
Having a business that would support a great lifestyle is important to Valerie, who spends half the year enjoying the deserts of AZ and the other six months on Lake Winnipeasaukee in the mountains of NH.
Stacey Hylen with Tony Robbins
Stacey Hylen with Chet Holmes