Who else wants a sales and marketing system that WORKS and a Sales Team that meets or exceeds quotas (even if it is you doing the selling)?This may sound like a dream to you right now because most business owners struggle with the same things over and over:
Having time to do your marketing with all the other things on your to do list
Creating marketing that actually works!
Speeding up the sales cycle to get prospects to say yes faster
Getting your sales team motivated (or yourself if you are the one selling)
Following up until you get the sale
In order to take your business to the next level you have to stop this struggle and get a system that works.
DO you have the 3 key elements in place in order to make sure your business grows quickly and steadily?
° A Stacked Marketing Plan that you implement consistently
° A Sales Process that converts prospects into clients like a charm
° A Sales Team that reaches or EXCEEDS sales quotas each month
If any of these components aren't in place or aren't working as well as you would like then the Sales and Marketing Bootcamp will help you get your sales, marketing and sales team into shape.
WHO IS THIS TRAINING FOR?
Business Owners, Sales Managers and Marketing Managers that want to grow and take action to improve their sales and marketing and develop a kick butt sales team.
We are limiting class size so if you are a complainer, whiner, procrastinator, or excuse maker don't sign up unless you are willing to put your excuses aside and TAKE ACTION! If that is you, here is what you will get:
Session 1: CREATING a Stacked Strategic Marketing Plan that gets RESULTS with Stacey Hylen
In this session you will learn:
What components to include to make it successful
Common mistakes that you are probably making without realizing it
How to get more leverage out of every marketing tactic you use
What social media you should be doing for your industry
How to target your marketing so you are spending less but getting a higher ROI
Session 2: From Prospects to Clients, a Sales Process that WORKS with Stacey Hylen
In this session you will learn:
How to make your sales process more effective
What to do to speed up the sales cycle
The trick to relentless follow up
Session 3: Get More Out of Your Sales Team In ANY Economy with Debbie Guined
In this session you will learn:
Strategies for hiring the right sales people
How to talk to your team so they will listen
Training and Motivation strategies to for a high performance team
Session 4: Get your Butt in Gear Q&A Session with Stacey Hylen, Debbie Guined, Tricia Browning Dimon
In this session your bootcamp instructors will answer any questions that you have about implementing the strategies you have learned and give you a kick in the butt to move forward with an action plan.
WHEN:
Session 1 – Tuesday, September 21
Session 2 – Thursday, September 23
Session 3 – Tuesday, September 28
Session 4 – Thursday, September 30
All sessions will be from 1:00 pm – 2:00 pm EST
Dates and times don't work for your schedule? ALL CLASSES will be recorded and you will get a MP3 recording that you can listen to over and over or use to train new hires.
WHERE:
This class is a teleseminar so you can dial in or listen over the internet from anywhere in the world.
WHAT IS INCLUDED?
3 Training Sessions
Q&A call to answer all of your questions
MP3 Recordings of all sessions
Digital Transcripts of all sessions
1 FREE Disc / Values assessment ( $125 value)
And…
A KICK in the Butt to take your business to the next level.
WHAT IS THE INVESTMENT?
If you have read this far you need to ask yourself, "what is the cost if I don't attend?" 
Staying stuck
Losing sales because I am too busy to make my sales and marketing systems work
Letting my competitors win
Repeating the same mistakes over and over
Because you have 3 high level trainers who will be leading you and coaching you to the next level you are getting an amazing deal. Normally for 3 hours of training from just 1 of us you would pay $1500-$3000, but we wanted to make this class affordable for any size business owner and to not be stuck in budget approval so you can get results fast so it is only $697.  But if you are a take action, get results fast kind of business owner and you sign up before Monday, September 20th at 11:59am you can save $200 so the whole program is ONLY $497!
We are limiting class size so that you can get your questions answered and move forward faster so make sure you take action now to get the results you want!
Here is our "Kick Butt Guarantee". We have worked with thousands of business owners like yourself to increase sales and our reputation and your satisfaction is important to us so if you are not completely satisfied after attending all sessions and completing all of the assignments, we will personally refund all of your money. 
There is no risk to you to take the class; the only risk is not to move forward.
Add to Cart
WHO ARE YOUR TRAINERS?
Your Hardcore Trainers will encourage you and push you with some TOUGH love so you can get more out of yourself and your team. We have experience of working with thousands of companies to help them increase sales and take companies to the next level and we have combined forces to get you more results, faster.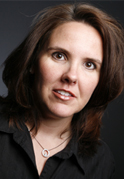 Stacey Hylen, The Business Optimizer Coach
Stacey Hylen has been a sales, marketing, and business coach for the last decade. Her clients have said that she has a unique ability to help them optimize their businesses: better marketing, more sales, more profit, better systems, improved time management, and increased work/life balance. Stacey is also the author of the upcoming book, The Power of Leverage: Get More Out of Less in the New Economy.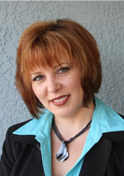 Debbie Guined, , Positioning Motivators Certified Trainer/Business Integrator Debbie Guined is a certified trainer with Positioning Motivators, an international company that is a leader in sales training. Positioning Motivators provides human resources training and consulting, specializing in team building, executive coaching, and high performance sales teams. Debbie embodies an infectious zest for her work and life and positively impacts anyone who is around her.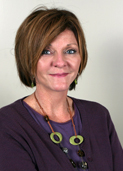 Tricia Browning Dimon, President of Design Group Exhibits
Tricia Browning Dimon is the president of Design Group Exhibits. Design Group Exhibits specializes in all aspects of marketing communications, providing their clients with award-winning designs in advertising, branding, websites, exhibits, and showrooms since 1996. Tricia's ability to have her client's eyes and insights has made her company successful.