Attention Business Owners, Marketing Teams and Sales Managers
Are you ready to learn easy, affordable and incredibly effective strategies that are increasing sales for my clients right now?
Read on to discover…
How to Experience Explosive Business
Growth Using Strategies to Increase Sales and Profits that are Right in Front of You for the Picking
Business Optimizer Coach Stacey Hylen has discovered breakthrough marketing tactics that will catapult your business to extraordinary new levels of profitability…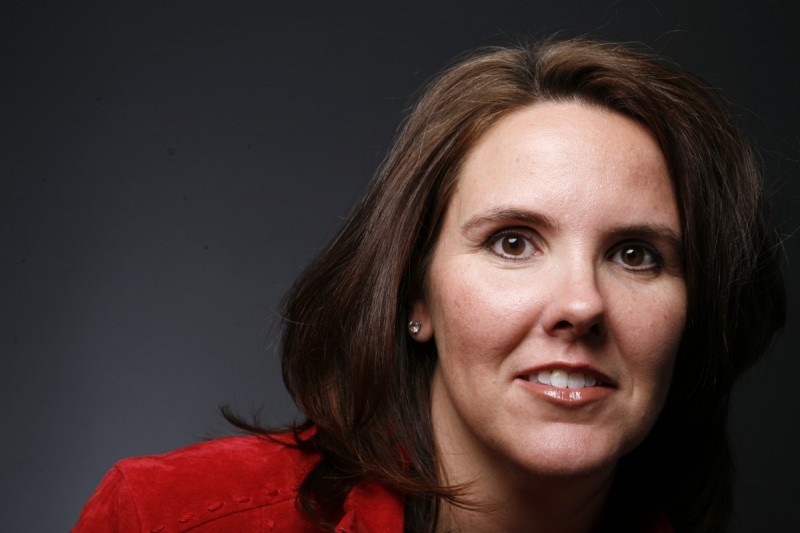 Dear Savvy Business Owner,
When sales are booming in your business, life is good.
The money's rolling in. Your business machine is churning. You couldn't be happier as you plan more ways to bring in more revenue.
You're thinking about expanding, starting to make bigger plans for your future and thinking about a new, improved way of life for you and your family.
The figures in your bank account have added another zero and you're finding it easier and easier to pay bills, strategize and set a clear path to an amazing future.
But when sales are slow, it's just the opposite.
You're finding the months are tight, the vendors are clamoring and the slope is getting more slippery by the minute.
And the biggest problem is that sometimes you feel like you're on a hamster wheel – running faster and faster, trying to keep up with all of the demands of your business and trying to increase your sales at the same time.
But hang on a minute!- You don't have to work this hard
There are ways to increase sales and profits whether your business is already booming or if you are on the hamster wheel and struggling.
This is why I came up with…
Low Hanging Fruit Strategies to Rapidly Increase Sales
-10 low cost sales and marketing strategies to grow your business quickly
During this virtual workshop, you'll discover PROVEN strategies that I have used to increase, sometimes even doubling the sales of my coaching clients that will increase your sales. These methods— work in any industry, in any size of business – from a new business to multi-million dollar companies in any economic climate regardless of seasonality.
But before you start thinking that these are outrageously expensive ad campaigns that bring in little or no ROI, let me assure you that this is something completely different. When I chose which of my business growth strategies to include in this program, the low hanging fruit strategies had to meet these three criteria:
They increase sales quickly and consistently.
They are tactics that have a low cost and high ROI
They are ridiculously simple to use so you don't need a big marketing team to implement
Imagine having a secret sales weapon at your beck and call, whenever or wherever you need to increase your cashflow right away.
You will learn 10 powerful and proven strategies to Pick the Low Hanging Fruit in your Business to Rapidly Increase Your Sales and increase the profits in your business immediately.
Including:
Exactly where you're leaving money on the table each and every month in your business so you can quickly and easily increase your income right away
How to increase your average sale without spending any more money on Marketing– this one strategy alone can potentially double your income
How to increase sales and profits using the resources you already have so you're not wasting more money or more time
Learn the simple strategy that helped one of my clients add an additional 100k/month income stream
How to get more referrals who are a perfect fit for your business
How to do a sale without devaluing your products or services
A Process one client used to do an event with over 70 prospects from Microsoft in attendance with NO Cost to them
Learn the mistakes over 80% of entrepreneurs are making with their follow up system and How to have your follow up system on autopilot so you can set it and forget it
How to get over your fear of promoting yourself and your business (which helped one of my clients double her sales)

What to do when a prospect says no to your offer that can result in a sale

What simple systems to put in place to

Put this all together, stay on track and be consistent

How to set up powerful/ profitable strategic alliances and Joint Venture relationships so you can catapult your revenues together

…and much much more!

By the end of our time together, you'll have a new energy level and a fresh motivation to grow your business, because you'll realize how easy it really is.

Consider this:

You will have a whole list of sure-fire marketing and sales tactics that you can roll out out immediately for a quick increase in sales when you're looking for a spike in revenue in a given month, or have a financial emergency and have to come up with fast capital – – You can simply choose another strategy to get an increase in your cash flow.

Having learned the strategies in this program, you'll always have the security and peace of mind knowing that you can get sales on YOUR terms, on YOUR schedule. You have the power to grow your business as much as you want. What a feeling!

Here's what you get:
On June 21st, (12pm- 4pm EDT)
3 hour LIVE Webinar I will be sharing my screen with you and give you everything you need to know about grabbing the low hanging fruit in your business.
Followed by a Live interactive Q and A session where I'll be giving in-depth answers to your questions
Downloadable mp3 recordings of the entire workshop that you can listen to on your computer, tablet, iphone or any smartphone (in case you can't make any part live and for you to listen to later )
Low Hanging Fruit Strategies to Rapidly Increase Sales (Downloadable Workbook): this implementation guide will show a detailed outline of every low hanging fruit strategy
Planning sheets to keep you focused and on track
You will have this goldmine of resources to draw from any time
Click here to reserve your seat
This webinar format is incredibly effective way to learn and start profiting from the strategies right away, you don't have to fit weeks of classes into your schedule, You get all of the information in one easy to use package so you have all of the strategies and can using them right away!
Here's How it Works:
You will be able to see my screen on your computer as I take you each strategy and how to implement it, step by step. This isn't one of those classes that you leave with a lot of great content but no idea how to do it! (You WILL have all the steps layed out for you !)

What mistakes you are making that are costing you money every day
Setting you up for Success with the Low Hanging Fruit Strategies
How to Increase your Average Sale without spending any more money on marketing
How to re-engage past clients to start spending money with you again

The strategy my client used to add an additional 100k per month revenue stream to his  business
How to set up profitable strategic alliances and JV's off and online
How to get more of the best type of clients, REFERRALS
How to generate revenue with a sales without being the bargain basement What to do to get a room of your dream clients in a room to learn about your
services (even if you don't have a budget!)

We will take a short break to get a snack and refresh our brain
How to set up a strategic followup system that runs on autopilot
What to do to increase engagement and double your sales
How to get a sale even when a prospect says "no"
A simple system to stay on track with your Low Hanging Fruit money machine

I will answer your questions of how to implement the low hanging fruit strategies into your business quickly and profitably.
Now, here's what I expect from you to make this a success:While these strategies are easy to implement, the great Jim Rohn said, "What is easy to do, is also easy not to do."
You must take ACTION!
You must track your progress! You'll want to make sure this is working for you and the only way to know that is to track. It's the number one rule in marketing!
You must schedule time in your week to work ON your business, instead of in your business.
You have to decide and do it!You must be ready to see big results in your business—many people are afraid of success, are you?
You must be persistent and determined to succeed.
I'm Stacey Hylen and I'm Personally Committed to Increasing Your Sales Results
I am a Sales and Marketing Nerd. I love sales and marketing. I've been a sales, marketing and business coach for over a decade. I am constantly learning, testing and optimizing new marketing strategies and techniques.
You don't have to love sales and marketing like I do to benefit from it. My clients have raved about my unique ability to help them optimize their businesses: better marketing, more sales, more profit, better systems, improved time management and increased work/life balance.
I'm also the founder and host of the annual Business Optimization Week event, a telesummit featuring leading business growth experts.
I'm also an international speaker who was chosen by Mark Victor Hansen and Robert G. Allen as a speaker for the promotional tour for their New York Times bestselling book, One Minute Millionaire and I'm a senior level coach with Chet Holmes and Tony Robbins, working specifically with business owners to double their sales.
Stacey with Tony Robbins
Here is what my raving fans have to say about working with me:

She's helped me come up with headlines and offers, which quite frankly, are probably worth over $10,000 in additional revenue for my business that Stacey literally whipped up off the top of her head. So her marketing knowledge is just simply a fantastic bonus.

The bottom line is that it's critical to surround yourself with positive and forward-thinking people who want to see you succeed – and Stacey is one of those people.

Tim Schmidt,
Magazine Publisher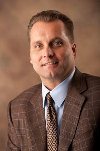 Last year, working with Stacey as my marketing coach, I increased sales by 178%. That is even more amazing when you consider it was at the depths of recession in the logistics industry, which was hit hard. This year we are already at a 30% increase over last year's incredible growth.

Don Norwood, President
High Definition Logistics
Her suggestions concerning referral business have been very helpful for me to find new customer leads that have a higher success rate

Anita Vendramin
Bel Aroma Inc.
I wasn't sure that having a coach would help me build my new marketing agency, but after just two sessions with Stacey, I landed the client I'd been aiming for!

Sally Blodgett,
Artemis Services
I sincerely believe that without Stacey Hylen as my business coach, I would not have achieved as much, and in such a short period of time. My contracts have risen by 30% since my coaching sessions began with Stacey. I would strongly recommend her services to anyone who is serious about being successful in their business."

Marisa Ramondo
Web Consultant, Founder
Alexram Internet Services
"Stacey's coaching style is direct and to the point. Stacey has the unique ability to identify the issues in your business. Her style and creativity in identifying what holds you back make it easy to prioritize what is important and most effective in helping you build your business and achieve your goals. The ultimate result of working with Stacy is having more time and money."

Terry Mickelson
Owner
Web Presence Group, LLC
So you could say that I have the know how and experience to get you the results you need – increased sales and profits.
Now, about the investment.
I've decided to take price barriers out of the equation.
I shouldn't do that of course, because what you're getting here are proven strategies that will mean thousands or tens of thousands in revenue for you in the next 12 months and beyond – which my coaching clients pay thousands of dollars for.
But I'm keeping this program affordable because I can only coach so many people one-o- one, and I know that you need these strategies. You should be grabbing the low hanging fruit. There are no more excuses.
So this program is just $97 until 12am EDT on Wednesday, June 20th and then it will go up to $197.00.  So are you ready to move your business forward?
Click here to reserve your spot
Here's My Personal Guarantee:
Pretty simple really. I have a 100% personal satisfaction guarantee. It's my mission and the result of years of personal energy expended to make sure YOU get ahead faster and easier than you ever dreamed, so that you have more time to spend with those you love.
So if you attend this program, implement the strategies and you feel you haven't made back your investment many times over, just show me which strategies that you have implemented and I will personally refund your money.
There are no down sides to this. It's completely guaranteed, it's foolproof and it's affordable. The only thing holding you back now is whether you're prepared to succeed bigger and faster than you ever dreamed.
If you're ready to do that, then…
Click here to reserve your spot
To your success,
Stacey
PS – What's the difference between a business that struggles for every sale and a business that has to beat them off with a stick? Simply the low hanging fruit strategies that I will be teaching you in this program. So get off the hamster wheel! Your business really CAN become a high powered sales machine when you click here.