Selling With Confidence
Getting a Yes Without Being Pushy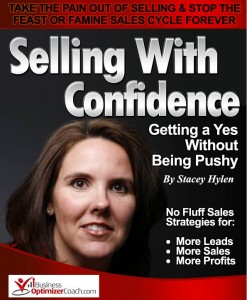 Do you have a problem finding and retaining GOOD clients?
Do you have a constant struggle with SALES?
Are you good at what you do but lack the right SKILLS and CONFIDENCE to successfully close the sale?
Are you fed up with mediocre results?
Well, don't worry; I'm here to help you.
As your business coach, who has also worked with thousands of highly successful business owners, I have some very exciting news for you: I have something here that will surely take your business to the next level, 100% guaranteed!
I've created a simple yet powerful program called "Selling with Confidence: Getting a Yes Without Being Pushy." It contains techniques that my private clients paid thousands of dollars to learn – and now it's available to you at a very low price!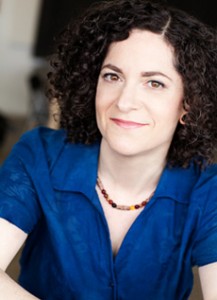 "As my business coach, Stacey helped me figure out who my ideal clients are and how to get more of them!"
– Kathryn Presner, Owner of www.zoonini.com
In this program you will learn:
· What mistakes you're making that are keeping you struggling to get all of the clients you need and want
· How to identify and FIND more of your Perfect Clients (the 20% who account for 80% of your sales!)
· What to put into your sales presentation to get your prospect to say YES!
· Steps to get your clients to value you and your services more and pay more
· How to get rid of your FEAR or NEGATIVE thinking about selling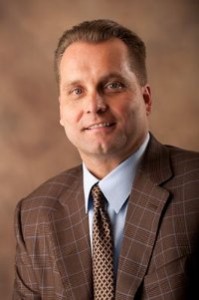 "Last year, working with Stacey as my marketing coach, I increased sales by 178%.
– Don Norwood, President of High Definition Logistics www.HDLog.com
The program includes instant access to:
· An MP3 of the live Selling with Confidence: Getting a Yes Without Being Pushy class. You can play this anywhere and anytime, on your computer, MP3 player or iPod.
· Complete word-for-word transcript of the class – so you can highlight it, mark it up and take notes.
· Selling with Confidence: Getting a Yes Without Being Pushy workbook – 36 pages of exercises that walk you step-by-step through the Selling with Confidence system so you can immediately and easily implement the material in your own business to start drawing those Perfect Clients to you right away.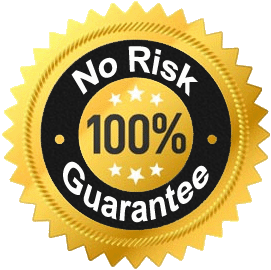 What more can you ask for? Here's 100% guaranteed business success, right at your fingertips.
And there's absolutely NO RISK if you choose to invest in the Selling with Confidence package. If you're not absolutely satisfied that this system has helped you increase your confidence selling and increased your sales, you can request a FULL REFUND for this product, anytime in the next year and I will personally refund your money. No questions asked.
So what are you waiting for? Normally the Selling With Confidence system sells for $197, but because you are a participant of the Launch Your Expertise Summit, I'm giving you a special price of just $97!

Your Coach,
Stacey