7 Strategies to Getting Through the Gatekeeper and Reaching the Decision Maker Faster
By
Stacey Hylen
| Category:
B2B Marketing
,
B2B Sales
,
Direct Mail
,
Lead Story
,
Marketing
,
Mindset
,
Sales
7 Strategies to Getting Through the Gatekeeper and Reaching the Decision Maker Faster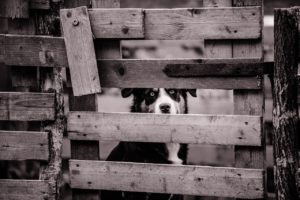 1. Figure out who you perfect clients are and build your prospect list with people who fit this profile. Industry? Size of Company? Number of Employees? Geographical location, age, etc. Your perfect clients Buy more often, spend more and refer more than your regular clients.
2. Warm up the decision maker by sending a creative lumpy mail campaign. By doing this you will get much better results than a cold call, you peak their interest and they may even call you first.
3. Do your homework. Nothing labels you as a salesperson faster than using the incorrect name or pronunciation. FInd out what name the decision maker goes by and how to say it properly.
4. Take the time to get into peak state before you make your calls. Listening to music or even reading a win book are great ways to get ready to make calls.
5.  Go for the highest level decision maker in the company that makes sense and go for the bunt. If you speak to the CEO and he says talk to the head of HR you will get through much faster when you let them know the CEO told you to speak with them.
6. Be confident and let the gatekeeper assume that you know the prospect and they would want to get your call. Ask the way you would if you knew the decision maker and expected to be put through immediately. For example. "Hi Gayle, It's Stacey Hylen, is Mike in?"
7. Make sure that you are clear on the value of what you do beyond the product or service you deliver.
Don't give up, 80 % of sales are made on the fifth to twelfth contact. Make sure that you make the lumpy mail campaign and follow up calls a regular part of your marketing and sales strategy.