Fourth Quarter kick in the butt
By
Stacey Hylen
| Category:
Lead Story
,
Marketing
,
Mindset
,
Sales
,
Strategic Planning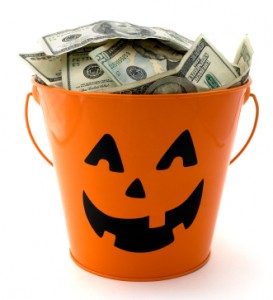 October 1st, it is the 1st day of the 4th quarter of the year. I love October, it always a very productive and fun month, the kids are back to school and in the groove, plus it is my birthday and Halloween. But for some business owners Oct 1st can be a stressful time when they start scrambling to meet their goals for the year if they are not already on target to reach them.
I wanted to give you a kick in the butt for your business for the 4th quarter to finish the year strong, so for the month of October, I will be blogging everyday with TRICKS and TREATS for you to grow your business and boost your cash flow.
I will be keeping these posts short with a mixture of things to implement and things to keep you motivated and on track so you won't get overwhelmed. The tricks are proven strategies and tips to grow your business. The treats are things that I like that I want to share with you, they may be music to change your state, quotes, videos, and lots of other fun stuff that I know will help you grow your business and motivate you. This combination will keep you in action and motivated. I will not be emailing these to you every day, so make sure that you sign up for my RSS feed or Like my Facebook page so you don't miss a single day.
Today's trick: Start a money tracking sheet of ALL of the money that you have coming in this month. This can be as simple as a piece of paper or writing the total amount of money on your calendar every day. Put every penny that you get on this sheet. This is a fun activity and it is a great way to start to welcome more money and more prosperity. Remember what you focus on expands,so focusing on the money coming in will create more money coming in.