Increase Your Productivity in 15 Minutes or Less
By
Stacey Hylen
| Category:
Lead Story
,
Time Management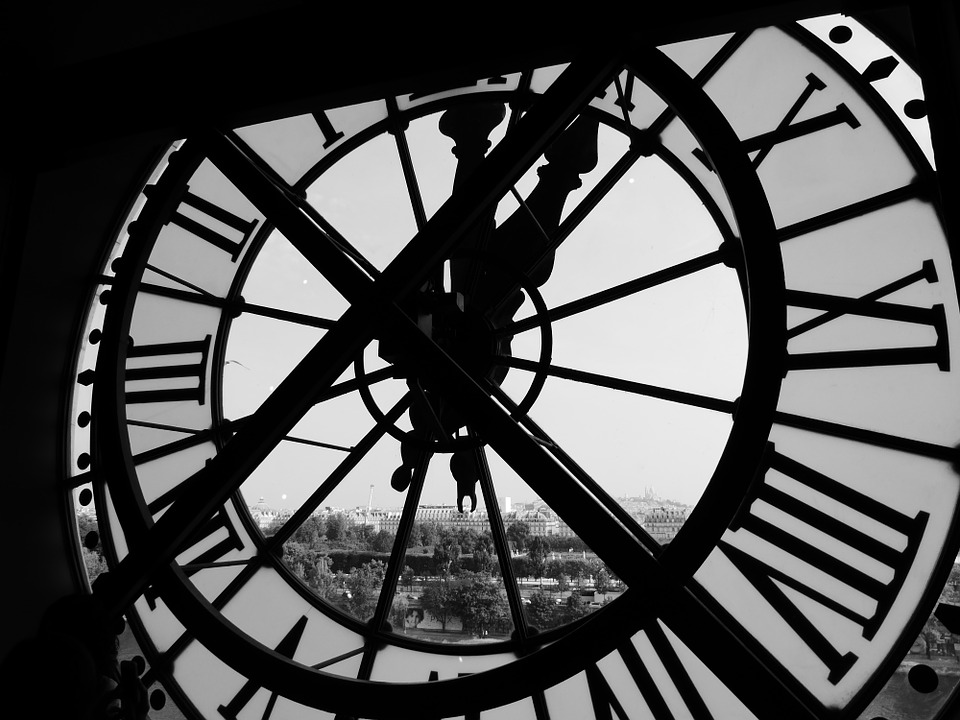 Many business owners struggle with productivity because they are waiting for large blocks of time to be able to work on moving their projects and goals forward. Being able to chunk your goals and project list down to actionable chunks is the first step to using small blocks of time efficiently. I asked a panel of experts, the question of how to use small blocks of time more effectively to get some creative answers. The theme that came up over and over was connecting to your network and there are some old school approaches as well as social media strategies that were shared.
…………………………………………………………………………………………………………………….
There are four ways I typically use small blocks of time the most productively. First, I use the time to brainstorm and write down new ideas to add services or improve service delivery. Second, I might call a mentor to obtain advice on business operations. Third, I might followup with a lead or request new referrals. Lastly, I might draft a blog post!
…………………………………………………………………………………………………………………….
I find I use small blocks of time, 10 or 15 minutes, to work on brand building activities. I often use LinkedIn, pick a letter in the alphabet, and call or email as many people in that letter (who I have not had contact with in 6 months). I can often send out several emails or make two or three calls.
Out of sight is out of mind, and while social media status updates are nice, they are not the same as a personal one on one connection.
…………………………………………………………………………………………………………………….
I'm a web designer and front-end developer working mostly with small businesses in the Chicago area. Whenever I have a tiny block of time [say, ten to fifteen minutes], I can quickly fill it and build my business by adding to my lead list. I go through Yelp or Google Maps and see if I can find the contact info for a small business that I think might be able to use some help with web marketing, and I add them to my list, which is a giant Excel sheet. I use this list for postcarding, cold emails, and research. Whenever I have a spare moment I try to put a couple of business names on the list – that way, when it comes time for me to actually write those introductory emails, I've got a big list to choose from.
…………………………………………………………………………………………………………………….
My morning shower is the most thought-provoking part of my day and one of the few moments I have to myself. I developed a waterproof notepad that attaches to shower walls. While I am shampooing my hair, I am also compiling my to-do lists, report outlines, business communications, and new product ideas.
…………………………………………………………………………………………………………………….
Psych yourself out of needing warm-up time! Plunge right in and go. 15 minutes is perfect for catching some professional reading, cleaning a messy part of your office, knocking off 20 or 30 emails into the read-and-deleted pile, paying a few bills, making calls, pushing out a few quick tweets or Facebook Likes, etc. I work in short bursts (30-90 minutes, usually) anyway, so this works well for me. When I have mini-chunks, I do something that will be different from (and energize me for) the next task.
I run a B2B marketing consulting and copywriting firm, and am the award-winning author of eight books, most recently Guerrilla Marketing Goes Green, and write the internationally syndicated column Green And Profitable, and its sister column Green And Practical. One of my books, way back, was largely written in 15-minute chunks built around my now-grown daughter's naps.
…………………………………………………………………………………………………………………….
I jump on LinkedIn and search for a business owner or potential referral partner that I don't know yet. I send them a message, call them to set up coffee, etc. I've expanded my network considerably using this method – just 15 minutes at a time.
…………………………………………………………………………………………………………………….
I tweet!
It sounds a little silly, but my business is founded on "new media" and social marketing channels. Twitter is integral because the entire website is built to meet new people. It is public content, live-updated, that is searchable by keyword/area of interest. It works for me!
Facebook can be useful as well, but it is important to remember that Facebook is built to engage with the people you already know.
…………………………………………………………………………………………………………………….
I am not B2B but I am a small business owner that has created a very successful business from home and needed to do so at times in the "nooks and crannies" as I was raising 3 small children and running my business.
Here are some tips and things I did to be successful: I call it the "focus 15"! Here are examples of things I would do in that focused 15:
do follow up calls to clients

schedule a presentation (continue to make calls until it is booked)

write on line client communications newsletter

return calls, follow up on inquiries

contact 5 new prospects
…………………………………………………………………………………………………………………….
In 15 minutes, I can order 3 user tests from UserTesting.com
In my opinion, talking to users is the best way to move your business forward.
But what do you do if your business is on the web and your customers are anonymous?
Then, I get to watch strangers try to use my website. I learn what's confusing to my users, what they like about the site and get ideas for new features to try.
…………………………………………………………………………………………………………………….
My tip is to touch base with people in unexpected ways to let them know you are thinking of them.
Something I spend time doing each day is posting on the Facebook walls of our customers, partners and industry connections. Examples of what I post are birthday greetings, quick thoughts about how much we value them and simple notes like "just popping by to say Hi!" I love people and building relationships so this is easy for me. Has it resulted in progress for my business? To put it simply, yes. Connecting on a personal level with business contacts in a social context makes a positive impact on your relationship and keeps you front of mind. Someone told me once that they signed up for a subscription at our site because I said Happy Birthday to them. The side benefit of doing this on social networks is that other people see the post on a friend's wall and may be introduced to your business or think of your business if they already know of you. Mutual connections are also made aware of the interaction and your presence is multiplied significantly.
…………………………………………………………………………………………………………………….
Make a list of things that you can do in 10 mins or less and have it in your calendar.
When you find yourself on hold, early for a meeting, or waiting for a download, pull out that list and do a task.
10 Min Tidy Sample Tasks:
Thank you call to a client

Setting an appointment with a new business contact

Write a thank you letter to a supplier for good business practices

Meditate/think/vision

Praise an employee

Create a "not-so-standard" reply email for FAQs

Clean up emails – file them or delete them

Call your accountant and see if he/she needs anything

Update your blog

Tell your family what you love about them.
Barbilee Hemmings, B.E.:B.Ed.,
Family Success Coach
www.AskBarbilee.com
…………………………………………………………………………………………………………………….
Contact someone, anyone in your network. Pick up the cards from your last networking event and send a quick "nice to meet you" email, or forward a "thought you might find this useful" article to a client.
…………………………………………………………………………………………………………………….
The two ways I've used small chunks of time lately to move our business forward concern using mobile technology to enhance our promotion/marketing/PR.
The first way is that I've purchased some How-To books in PDF form and loaded them onto my iPhone using the iBooks app. When I find myself with even 5 minutes, I can quickly call up titles on any number of topics from how to sell more books at speaking engagements to a collection of publicity tips, and quickly get through 2-3 of them. Recently, I've used 15 to 20-minute chunks in the waiting room at my doctor's office and the oil change shop for this purpose.
I've also loaded a $1.99 app called CSVEdit that allows me to call up comma-delimited database files on my phone and make calls to verify our PR contact lists (we try to update once a year to maintain current accuracy). The resulting files are easily exportable through update or iCloud to be imported back to FileMaker Pro database updates when I get back to the office. This kind of task is burdensome when tackled all at once, but taken a few calls at a time, it doesn't even feel like work!
Mary Shafer
Publisher
Word Forge Books
WordForgeBooks.com
…………………………………………………………………………………………………………………….
I create a list of 6 prioritized items at the end of each day to structure the next day. During the day, I work on item 1, then 2, etc. In between meetings, or when I have 10 to 15 minutes, I know exactly what needs to be accomplished. I find a lot of people waste those small increments of time because they spend most of it deciding what to do. My deciding happens the night before. This has two benefits:
I am more productive throughout the day and end with a sense of accomplishment (an items crossed off a list.always great)

I have a more relaxing evening after work because I'm not trying to remember what I didn't accomplish that day and what I need to make sure I do tomorrow.
It takes some practice and massaging to chunk projects down into daily tasks, but that exercise makes me a better planner and executer.
…………………………………………………………………………………………………………………….
Another great tip for quick productivity, place a meeting tax on your calendar. Most meetings have some sort of follow-up activity attached to it. So, when I book one meeting I add 15-20 minutes of follow-up time on the calendar.
Mary Hladio
President
Ember Carriers Leadership Group
www.EmberCarriers.com
…………………………………………………………………………………………………………………….
I keep all of my task lists in Basecamp and, for the most part, I use it as it's meant to be used. But I do put an asterisk in the title of tasks that I expect will take under ten minutes to complete, so that when I have a small block of time, I can just glance at the list and see what I can knock out.
I used to keep a separate list of projects that I thought of as time fillers, like going through my address book and updating clients' contact information. But the simple truth is that while those are important projects that need to get done, I get more of what I actually have deadlines on through a more effective method of labeling my to-do list.
…………………………………………………………………………………………………………………….
Log on and begin scanning threads on various forums associated with your business.
Find a question for which you can offer insight and answer it.
Make your response as helpful as possible, including links where necessary.
DON?T self-promote, but rather just make sure you signature has a link back to your website. This allows the user to find you again, but does not take away from your helpful answer.
…………………………………………………………………………………………………………………….
Pick one of these great strategies to start implementing the next time you find yourself with a block of 15 min or less in your day.  I would love to hear your best strategy too.  Please share yours in the comments below!