Lessons from the Ritz: 5 Star Customer Service for Your Business
By
Stacey Hylen
| Category:
Lead Story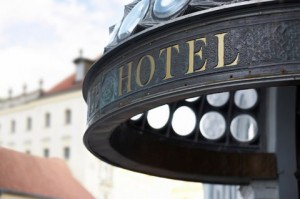 During a recent trip to Tucson, I was delighted to find out our group was staying at a brand new Ritz-Carlton. They are known for their world class service. I'm going to share 3 tips to 5 star client care I noticed at The Ritz.
On my 2nd morning, I had a full schedule before my meeting started and was surprised that I did not receive the wake-up call I had requested.
When I let the front desk know that they missed my wake-up call, she immediately apologized and offered to send me up some breakfast. Since I was having breakfast with other people from my event, I thanked her and declined. Before hanging up, she said "Let me know if there is anything else I can do to make your stay more enjoyable." At this point, I hung up satisfied with the way they handled it.
When I came back to my room later in the day, I had a pleasant surprise waiting for me, some fresh strawberries, some candy and dried fruit with a handwritten note apologizing for the late wake-up.
A happy client doesn't always share their experiences, but on average, an unhappy client tells 8 to 10 people, so you want to have simple steps in place to ensure stories about bad experiences with your company are not spreading like a funny video on YouTube!
Here are three simple steps to create 5 star client service for your business:
Don't make excuses, apologize. Example: "I am so sorry, that is unacceptable."
Empower your employees to offer something for the inconveniences or steps to fix it immediately. Example: "We will take off the shipping on that order and your next order."
After you have apologized and done what can be done to fix the problem – do something above and beyond to surprise your client. Example: tickets to a movie, flowers, a book with a handwritten note. This will especially stand out in today's digital world.
The return on investment you are making in marketing to bring new clients in will be increased substantially if you retain clients longer and increase the lifetime value of your clients. Take the time to implement these simple 5 star strategies in your business.