How to Use Your Personality to Make Your Business Stand Out
By
Stacey Hylen
| Category:
Lead Story
,
Marketing
,
Mindset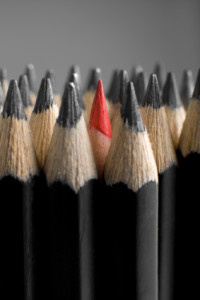 I have done quite a few coaching calls on incorporating social media into my clients' marketing plans lately. My clients realized that there must be something to this whole social media craze but they said they never "got it" or felt excited about it until after our call. The reason why it was unappealing is that they were not letting their personality and passion shine, they were doing dry, boring social media updates.
For social media to be effective and make your business stand out it needs to be unique like you and your business. Look at how some of the most outstanding brands like Richard Branson's Virgin, Gary Vaynerchuck with WineTV and Tony Robbins and how they have reflected their personality and passion into everything they do.
Here are some steps to let your personality shine:
1. Get clear on what your mission is. This will help you figure out what to post. Let your posts reflect what you are passionate about. After over a decade of working with business owners I know that you are probably passionate about what you do and how you help people. I have seen everyone from printing companies to accountants light up when they talk  about what they do and how it helps people. For example, an accountant I coached was absolutely passionate about how knowing the numbers in your business can help you sell your business for the highest valuation and he works with business owners who have a goal of selling their businesses as an exit strategy.
2. Determine what your goals are for your social media campaign. How do you want to be seen? What do you want to be known for?  One of my clients determined he wanted to be more visible in his geographic area, leverage what he was doing by offering virtual programs and get speaking engagements.  By knowing this he was able to target who he was engaging with and what kinds of content he shared.
3. Figure out what challenges your ideal clients have and how you can help them with that.  Be a Google for your  prospects and clients and share articles and links that would be of interest to them.  Curate the best stuff for them it doesn't all have to be about your business but should be relatable for your perfect clients.  For example with a client who is a chiropractor we figured out who his ideal clients were and what their challenges and goals were and combined that with the topics that he is passionate about so he knows to share content on energy, health, running, healthy recipes, stress management and not just talk in chiropractic lingo.
4 Don't be perfect!  Although millions follow Martha Stewart I doubt many would invite her over to their house.  Perfection is intimidating and isn't real!  On the other hand, I imagine many would feel comfortable inviting Rachel Ray over because she is real and down to earth, you could even have her give you a hand in the kitchen if you were too shy to cook!  People are comparing their insides ( doubts, fears, insecurities) to your outside that you project ( confidence, happiness, prosperity, health,etc) so make sure you let them know that you are not perfect. This does not mean airing your dirty laundry or being a complainer!
5.  Let them in.  Don't hide behind your business. Let your prospects and clients see you and the other people in the business. People do business with people that they know, like and trust so it is important.  Post updates that let them get to know you and what your hobbies and passions are.   One of my former coaches was into horses and since I am too I started following her and now I have tons of horsey passionate business women in my social media feeds.
It may feel a little vulnerable at first to let your personality out but you will find that the more that you share from the heart the more engagement and connection you will build.  You will start attracting  your perfect clients who are an even better fit for you and your business.