Summer Reading List for Business Owners
By
Stacey Hylen
| Category:
Lead Story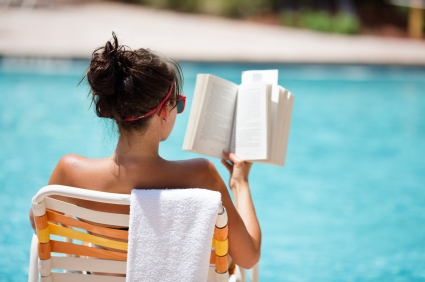 1. Think and Grow Rich by Napoleon Hill
This book is cited, more than any other, to be a huge influence on multi-million dollar business owners so if you haven't read it, the time is now. If you have read it already, read it again.
2. The Ultimate Sales Machine by Chet Holmes
( Disclaimer: I do coaching for Chet and his business partner, Tony Robbins, through their Business Breakthroughs Intl. company)
I would recommend this book even if I didn't work with Chet. It is his 12 strategies for doubling sales and they are not what you may think. His unique marketing and sales concepts such as the Core Story and Dream 100 work in companies of all sizes to double sales by separating your company from your competition and getting you more of your best buyers.
3. 4 Hour Work Week by Tim Ferriss
This book has a mind bending title and whether or not you actually achieve a 4 hour work week, the concepts in the book will open your eyes to some possibilities of new ways of running your business and new business models.
4. No BS Time Management ,The Ultimate Marketing Plan, No B.S Direct Marketing by Dan Kennedy
I realize I cheated here and gave you three but I recomend any book by Dan Kennedy! I buy all of his books as soon as they come out but I choose these three to give you a taste. His style is definitely NO B.S. but his strategies work.
5. Magic of Thinking Big by David J.Schwartz
This book is another classic with excellent chapters on getting rid of excusitis, Getting in the action habit, and how to think like a leader. And of course how to think big, because for your business to grow you always need to be thinking bigger.
* Bonus Read*
Unbroken by Laura Hillenbrand, the author of "Seabiscuit," a biography of Louis Zamperini, Olympic athlete and World War II hero who survived being adrift at sea before being captured as a POW by the Japanese. This isn't a business book but an amazing inspirational story of survival, possibility, courage and attitude.
This summer reading list could go on and on, I have a stack of books sitting here on my desk that I would love to share with you but I know you need some time off to just relax this summer too! Please tell me in the comments section what other books you would add to round out the top 10.