There's Gold in Them Thar Clients
By
Stacey Hylen
| Category:
Lead Story
,
Marketing
,
Sales
Most business owners focus on getting more clients, yet one of the fastest and most inexpensive ways to increase sales is to leverage what you already have in your business, your own client list. In most cases, when I do this process with my clients they find that, "there's gold in them thar clients" that they had been overlooking sometimes for years.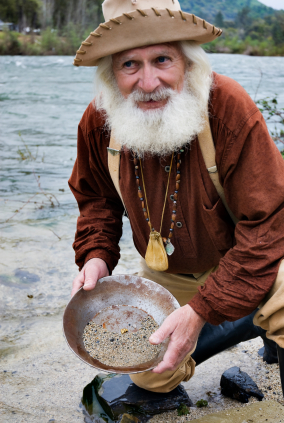 The reason why it is the fastest and most inexpensive way to do business is that you have already done all of the work to establish the "Like, Know and Trust Factor" and invested the time and sales and marketing dollars to get them as a client.
I recently did this process with a coaching client and we discovered $1.5 million in "gold" with just a few of their existing clients.  Even if they only get a percentage of these sales opportunities we uncovered, it will be a nice boost to their bottom line profits.  Here are a few steps to take to increase your sales and profits with your existing clients.
1.  Before you get started looking for the sales opportunities,  start by creating a list of your top clients that account for the majority of your sales.  Establish baseline numbers of how much each client buys from your company.  Usually when doing this you will realize just how much of your companies sales come from a small number of accounts.
2. Now do an analysis of your top clients. Here are some things to look at:
a. What are their goals?
b. What are their challenges?
c. What are their strengths?
d. What are they currently buying from your company?
e. What needs do they have to reach their goals or solve their problems that you can help them with?
By doing this, it will enhance your ability to communicate with your client at an even deeper level and serve them.
* If you don't know the answers to these questions it is time to dig in deeper with your clients and learn more about them, depending on your relationship with your clients this can be done by having a conversation with them or by doing a survey.
3. Based on the information you uncovered, create an action plan of what you can offer them to help them with their challenges.  You should also add some conservative sales projections for your plan with each client.
Now that you have identified the sales opportunities make sure that you put this into your goals and action steps for this quarter and put some systems in place to track this project so you can see the results of your plan to increase sales with your existing clients and to create some accountability.