BREAKING NEWS FOR BUSINESS OWNERS,
MARKETING TEAMS AND SALES MANAGERS:
INCREASE YOUR SALES rapidly with these 12 proven strategies to GROW YOUR BUSINESS quickly
Businesses are starting to see big changes in their sales results… And the best part is: They're EASY, they're AFFORDABLE and they're INCREDIBLY EFFECTIVE!
Read on to discover…
How to Experience Explosive Sales Growth Using Strategies that Are Staring You Right in the Face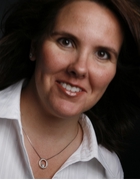 Business Optimizer Coach Stacey Hylen has discovered breakthrough marketing tactics that will catapult your business to extraordinary new levels of profitability…
Dear Savvy Business Owner,
When sales are booming in your business, life is good.
The money's rolling in. Your business machine is churning. You couldn't be happier as you plan more ways to bring in the bucks.
You're thinking about expanding, starting to make bigger plans for your future and thinking about a new, improved way of life for you and your family.
You can almost smell the cash. The figures in your bank account have added another zero and you're finding it easier and easier to pay bills, strategize and set a clear path to an amazing future.
But when sales are slow, it's just the opposite.
You're finding the months are tight, the vendors are clamoring and the slope is getting more slippery by the minute.
And the biggest problem is that sometimes you feel like you're in quicksand, where the harder you struggle to bring in new business, the deeper you sink.
But hang on a minute!
If there's one thing everyone knows about quicksand it's this:
The harder you struggle, the deeper and faster you SINK! But if you give up struggling, stop panicking and just let things happen naturally, you'll find a way out.
It's the same thing with your business, because guess what:
There are eager clients and customers out there right now, ready to buy from YOU!
People are waiting to pounce on your product or service. All they need is the right catalyst, a spark, a message from YOU to bring about the easy sale.
This is why I came up with…
Low Hanging Fruit Strategies to Rapidly Increase Sales
12 low cost sales and marketing strategies to grow your business quickly
On this teleseminar series you'll discover PROVEN strategies that will increase sales in your organization. These methods transcend industries and business models—they work in any environment, in any economic climate and regardless of seasonality.
But before you start thinking that these are outrageously expensive ad campaigns that bring in little or no ROI, let me assure you that this is something completely different.
They increase sales quickly and consistently.
They are tactics that have a low cost and high ROI
They are ridiculously simple to use so you don't need a big marketing team to implement
Imagine having a secret sales weapon at your beck and call, whenever or wherever you need to implement something right away.
Here are just a few of the discoveries you'll be making:
How to follow up with past customers like a pro
How to put together a strategic plan that you can actually stick to
How to add value to every order so your customer is in a different buying mindset
How to squeeze more revenue from more sales easily and effortlessly
How to increase the lifetime value of every client
…and much, much more!
Every time you hang up the phone from one of our calls, you'll have a new energy level and a fresh motivation to grow your business, because you'll realize how easy it really is.
Consider this:
What if you had this list of sure-fire marketing and sales tactics that you could roll out when you're looking for a spike in revenue in a given month, or you want to take advantage of an uptick in the marketplace, or you had a financial emergency and had to come up with fast capital.
With this program you get that, and so much more, so you'll always have the security and peace of mind knowing that you can get sales on YOUR terms, on YOUR schedule. You have the power to grow your business as much as you want. What a feeling.
Here's what you get:
3 jam-packed live calls that will give you everything you need to know about grabbing the Low Hanging Fruit
Lively interactive Q and A sessions where I'll be giving in depth answers to every burning question you can think of
Downloadable mp3 recordings and PDF transcripts of every call (in case you can't make any live calls or would like to listen back at your convenience)
A detailed outline of every Low Hanging Fruit strategy
Planning sheets to keep you focused and on track
A goldmine of resources to draw from any time
A lively Q and A session on every call
Click here to order:

Now, here's what I expect from you to make this a success:
You must track your progress! You'll want to make sure this is working for you and the only way to know that is to track. It's the number one rule in marketing!
You must schedule time in your week to work ON your business, instead of in your business.
You must take ACTION!
You must be ready to see big results in your business—many people are afraid of success, are you?
You must be persistent and determined to succeed with a take-no-prisoners attitude
I'm Stacey Hylen and I'm Personally Obsessed with Your Sales Results
Marketing is my life. I've been a sales, marketing and business coach for almost a decade.
My clients have raved about my unique ability to help them optimize their businesses: better marketing, more sales, more profit, better systems, improved time management and increased work/life balance.
I'm also the founder and host of the annual Business Optimization Week event, a telesummit featuring leading business growth experts.
I'm even an international speaker who was chosen by Mark Victor Hansen and Robert G. Allen as a speaker for the promotional tour for their New York Times bestselling book, One Minute Millionaire and am a senior level coach with Chet Holmes and Tony Robbins, working with business owners to double their sales.

"I own a magazine publishing company and an engineering services business. Stacey has helped me in quite a few different ways. I personally think that a coach is supposed to be someone who draws out the best in a person. Stacey does a great job in holding me accountable for the things that I've committed to. Not only is Stacey a solid coach, but she also has a fantastic background in direct response marketing. There have been quite a few times when we'll do brainstorming sessions on our coaching calls, and we won't be talking about coaching anymore, but we'll actually be doing marketing consulting for me and she's helped me come up with headlines and offers, which quite frankly, are probably worth over $10,000 in additional revenue for my business that Stacey literally whipped up off the top of her head. So her marketing knowledge is just simply a fantastic bonus. Another area that Stacey has really helped me out with is time management. It is just way too easy for me to sit down and do nothing but work. I love my work, and it's just way too easy to do nothing but that. Stacey has helped me with my time management. I'm spending a lot more time with my wife and kids, which of course, makes them a lot happier. Heck, I've even started taking Tae Kwon Do with my oldest son. So Stacey has really helped me in this area.
Lastly, and probably most importantly, is that Stacey is just an amazing person. She has a naturally positive and upbeat personality – which we all know is usually very contagious. The bottom line is that it's critical to surround yourself with positive and forward-thinking people who want to see you succeed – and Stacey is one of those people."
Tim Schmidt
President
www.UsConcealedCarry.com
So you could say that you're in pretty good hands here.
Now, about the investment.
I've decided to take price barriers out of the equation.
I shouldn't do that of course, because what you're getting here are proven strategies that will mean thousands or tens of thousands in revenue for you in the next 12 months and beyond.
But I'm keeping this low because I can only coach so many people one on one, and I know that you need these strategies. Plus, there's no reason to keep it a secret. You should be grabbing the low hanging fruit. There are no more excuses.
So this program is just a measly $147 a month for 3 months or $397 before June 20th.
So are you ready to move your business forward?
Here's My Iron-Clad, Total Nirvana Guarantee:

Pretty simple really. I stand behind, in front of and next to my work. It's my life, my mission and the result of years of personal energy expended to make sure YOU get ahead faster and easier than you ever dreamed.
So if you go through the program, implement the strategies and you feel you haven't made back your investment many times over, let me know and I will personally refund your money. Deal?
There are no down sides to this. It's completely guaranteed, it's foolproof and it's affordable. The only thing holding you back now is whether you're prepared to succeed bigger and faster than you ever dreamed.
If you're ready to do that, then…
Click here to sign up:

To your success,
Stacey Hylen, Business Optimizer Coach
Follow Stacey at…

www.BusinessOptimizerCoach.com
866-763-0713
For inquiries, contact us.
PS – What's the difference between a business that struggles for every sale and a business that has to
beat them off with a stick? Simply the low hanging fruit strategies that I outline here.
So get out of the quicksand! Your business really CAN become a high powered sales machine when you click here to sign up: