5 Strategies to Keep Your Direct Mail out of the Trash and into the Hands of the Decision Maker
By
Stacey Hylen
| Category:
Marketing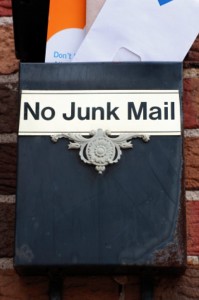 Direct Mail is a marketing strategy many business owners have tried unsuccessfully.  You may have tried and felt like you wasted your money, or you want to add it to your marketing, but are afraid from horror stories you have heard.
First, you need to manage your expectations.  The averaged direct mail response rate is 1% to 3%, and results will vary based on a combination of factors.
Here's 5 ways to get increased response.
1. Target your list to your Perfect Clients Your Perfect Clients buy more and more often.
Make a list of your current "Perfect Clients", the top 20% who make up 80% of your revenue.
List the common factors:
B2B Example:
Type of business by industry
Size of business: gross sales, number of employees, number of locations.
Who do you sell to?  Owner, VP, etc.
B2C Example:
Age, sex, marital status, ages of children, income, location -*go after the higher income neighborhoods.
2.Use lumpy mail. Instead of mailing a traditional flat envelope with your message inside , you need to make your mailer lumpy with an object designed to get attention and get your mail past the gatekeeper.  This increases response dramatically.
3. Use direct response techniques. There are 4 things to make sure that you include in your mailer for it to work effectively.
A clear and compelling offer
Reasons why the prospect should take action ( pain or pleasure)
A  call to action ( which works even better with a limiter such a date or a limited number available)
Tell the prospect how to respond (typically multiple options such as a toll free number, web page, and email)
4. Make it a campaign, not just one mailing. Once you have figured out who your perfect clients are don't give up after just one mailing.  Create a series of AT LEAST 3 letters and for some prospects you may mail to them monthly.
5. TEST. At a recent marketing seminar, an attendee asked marketing great, Jay Abraham, what he thought would work best for a marketing campaign, looking for the magic answer, to which Jay replied, " TEST".  This step is often overlooked as you start getting results with your mailers but by testing you might get even greater results.
Make sure that you take the time to plan out your direct mail campaign so that it is successful and remember to always be consistent in your marketing.