How to Increase Your Average Sale
By
Stacey Hylen
| Category:
Internet Marketing
,
Marketing
,
Online Marketing
,
Sales
Increasing your average sale is one of the best ways to increase your profit in your business. I was reviewing numbers with one of my coaching clients and he was happy to announce he had increased his average sale from 180K to 200K in the last six months. But even more exciting he had three new sales for over $500,000 that should significantly boost his average sale the next time he runs his numbers.
Do you know what your average sale is? How about the lifetime value of your clients? These are crucial number to be tracking in your business so if you aren't already doing this, now is the time to start. If you are already tracking this, good job! Here are some strategies I use with my coaching clients to help them increase their average sales.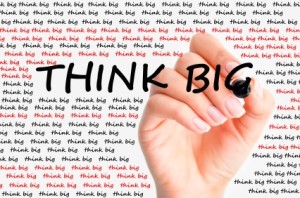 Know your numbers: You need to know your average sale, lifetime value of a client, these numbers will help you determine how much you can spend to get a lead.
Play Bigger: My client was happy with those numbers before because he never saw himself in the high end market. Once we looked at all of the value he had to offer to his clients and how he was doing the same thing for both price ranges he realized that he could be going after the bigger deals and has done so successfully.
Have multiple levels of products or services: When you buy a car you can buy the base model or the top of the line deluxe in each model and they have models in many price points. You can do this for your own business as well with different packages and service levels. This is a great first step since it allows you to sell high end and still have products and services available for your market you have been marketing to.
ASK: Don't prejudge your prospects!! You don't know what they can afford or what they are willing to spend. It is not up to you to make the decision for them. Offer your high end products or services to EVERYONE.. Most people will still end up in the middle but it will increase your average sale significantly.
Package things together: Combine products or services into packages or bundles. Offer an upsell. An upsell is offering an additional product or service at the time of sale. Internet marketing expert, Alex Mandossian, says that typically 15-30% of people will take advantage of the offer. This is an EASY way to increase your average sale. Start by adding an upsell to your top products or services.
Market to the 20%: You probably already see that 20% of your clients account for 80% of your sales. So figure out how to target the 20% and start marketing to them. *

Increasing your average sale isn't hard to do if you keep you focus on it so start using these strategies and keep tracking. Let me know in the comments below which strategies you have found the most effective.
* We will be covering how to target more of your top 20% clients in the FREE Take Your Business to YOUR Next Level webinar so sign up below.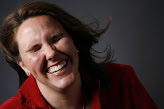 Click here to join me
Monday, January 13, 2014!