Client Success

"I own a magazine publishing company and an engineering services business. Stacey has helped me in quite a few different ways. I personally think that a coach is supposed to be someone who draws out the best in a person. Stacey does a great job in holding me accountable for the things that I've committed to. Not only is Stacey a solid coach, but she also has a fantastic background in direct response marketing. There have been quite a few times when we'll do brainstorming sessions on our coaching calls, and we won't be talking about coaching anymore, but we'll actually be doing marketing consulting for me and she's helped me come up with headlines and offers, which quite frankly, are probably worth over $10,000 in additional revenue for my business that Stacey literally whipped up off the top of her head. So her marketing knowledge is just simply a fantastic bonus. Another area that Stacey has really helped me out with is time management. It is just way too easy for me to sit down and do nothing but work. I love my work, and it's just way too easy to do nothing but that. Stacey has helped me with my time management. I'm spending a lot more time with my wife and kids, which of course, makes them a lot happier. Heck, I've even started taking Tae Kwon Do with my oldest son. So Stacey has really helped me in this area.Lastly, and probably most importantly, is that Stacey is just an amazing person. She has a naturally positive and upbeat personality – which we all know is usually very contagious. The bottom line is that it's critical to surround yourself with positive and forward-thinking people who want to see you succeed – and Stacey is one of those people."

Tim Schmidt
President
www.UsConcealedCarry.com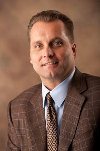 "Last year, working with Stacey as my marketing coach, I increased sales by 178%. That is even more amazing when you consider it was at the depths of recession in the logistics industry, which was hit hard. This year we are already at a 30% increase over last year's incredible growth.The combination of Stacey helping me with designing marketing pieces that allowed me to reach the decision makers, building sales skills and sales management for my team, and having the accountability to get it done even with my business travel schedule, has been a huge asset. The return on investment from the coaching has paid for itself many times over."

Don Norwood, President
High Definition Logistics
www.HighDefinitionLogistics.com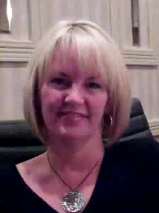 Click here to watch Brandy's video testimonial.
Brandy Ashton
Ashton Wellness Massage and Spa
www.ashtonwellness.com
Stacey has been an excellent motivator for me. She brings high energy and an extremely positive attitude that is very contagious. After a session with Stacey you want to get out there and accomplish the goals you've set for yourself. She is very knowledgeable in her field. Her suggestions concerning referral business have been very helpful for me to find new customer leads that have a higher success rate. She actually practices what she preaches as she gave me an excellent business referral that was a perfect match for my business.Anita Vendramin

Bel Aroma Inc.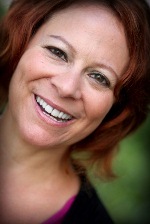 "If you, or your company, are looking to reach higher levels of success, I strongly recommend the services of Stacey Hylen as a means to accomplishing your goals. As founder of Comprehensive Coaching U (the Coach Training program for professionals), I can personally attest to the coaching and leadership abilities of Stacey Hylen. She has the skills to help you recognize and to eliminate what is blocking your success, to increase your vision of what is possible, and to create and implement a plan of action.Again, I highly recommend Stacey Hylen as both a coach and speaker."

Terri Levine, CEO
Comprehensive Coaching U

It is a wonderful gift to be able to make people see things in a different light. To have this gift of insight and gentle persuasion is to give people a chance to live up to their full potential. I am a more complete person for having discovered myself and the fact that there are no limits to what I can do. I would like to recommend you to anyone in doubt, with a desire to accomplish but not the complete confidence to achieve it alone.

Kristine Brunet
Vice President
Santé Brunet
I wasn't sure that having a coach would help me build my new marketing agency, but after just two sessions with Stacey, I landed the client I'd been aiming for!

Sally Blodgett
Artemis Services

"Stacey's guidance and support during my early stages as a sole entrepreneur has enabled me to not only ensure that my business becomes successful; she has also enabled me to have a life which as a sole proprietor, has always been a huge challenge. I sincerely believe that without Stacey Hylen as my business coach, I would not have achieved as much, and in such a short period of time. My contracts have risen by 30% since my coaching sessions began with Stacey. I would strongly recommend her services to anyone who is serious about being successful in their business."

Marisa Ramondo
Web Consultant, Founder
Alexram Internet Services

"Stacey Hylen is a joyous person presenting her subject matter in basic clear and practical terms that anyone can apply…. Her spirit and interaction are a delight… I recommend her work in transformational technologies to anyone looking to implement positive change."Rev. Gwen Gillespie
Founder & Director
Center For Spiritual Living, Philadelphia
"Coach Stacey Hylen presented to many high level marketing professionals and trade show managers during one of Skyline Montreal's recent seminars, 'Profitable Exhibiting'. Motivating sales people is one aspect of our industry that we identified as weak, so we reached out to a real professional with experience and expertise in coaching. As Stacey pointed out 85% of a company's trade show success depends on the people representing your company and the follow up they do after the show…..she highlighted the importance of staff preparation, knowing the companies objectives, understanding communication styles and the importance of lead follow up. Coach Hylen can really captivate an audience and challenge them to think out of the box."

Doug Noftall
President
Skyline Montreal
"Since I have started my coaching sessions with Stacey Hylen, things have really started changing for me. I am getting more organized, more focused and all of this is increasing my happiness. Also, my business is improving. People that I have talked to months ago are getting back in touch with me about joining the business. The key now is to follow up and follow through."

Michael Witles
President
Old Hickory Enterprises

"As my business coach, Stacey helped me figure out who my ideal clients are and how to get more of them! Thanks to her skillful guidance, I now submit fewer proposals and achieve a higher success rate – so my time is spent more productively. Stacey's sage business advice has really stayed with me. Often when I'm faced with a business dilemma I just have to ask myself "What would Stacey say?" and the solution comes to me. Stacey was an integral part in helping me get from a place of frustration to a place of gratitude and success, and I highly recommend her coaching services to anyone looking to achieve the same."

Kathryn Presner
Owner
www.Zoonini.com

"Stacey's coaching style is direct and to the point. Stacey has the unique ability to identify the issues in your business. Her style and creativity in identifying what holds you back make it easy to prioritize what is important and most effective in helping you build your business and achieve your goals. The ultimate result of working with Stacy is having more time and money."

Terry Mickelson
Owner
Web Presence Group, LLC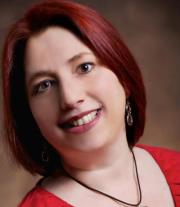 "Stacey, you are in my head and I LOVE YOU!!! Leverage, leverage, leverage. Working hard everyday, creating things that I can use again and again! Saving time AND MONEY!!
Thank you!"

Joyce Shanks
Owner
eCause Canada Inc.
"Stacey Hylen is an incredible teacher, sales coach, and GO BIG entrepreneur who is known for over-delivering and breaking down the sales cycle into manageable steps. She masters the art of story telling by using successful real-life examples of her clients and how they went from rags to riches by following her 6-step results-driven programs. Stacey leads by example for she has overcome many of the same limited beliefs as her clients. Early on in her sales career she worked with Tony Robbins and learned that sales is a process just like anything else – we must break it down into a system and rinse and repeat every time!"

Sheila Galligan
"Been diving into your material – learned a bunch of things by just hanging on your site. Bits of wisdom that go a long way."

Judy Martin
"I encountered Stacey through mutual contacts on social media and was very impressed with her inspirational posts and business insights. Stacey is very interactive and generous with her ideas. Her hidden profits webinars are chalk full of easily accessible strategic techniques. I have a small business with clients that are often one-time buyers. I was inspired by Stacey's emphasis on follow-up to capture clients that had fallen through the cracks. I am currently exploring her concept of up-selling to offer new products to past and present customers and have a renewed excitement towards my business. Thank you Stacey for being such an optimistic Business Optimizer Coach!"

Heather Boyd